About Fireball Mail
Fireball Mail bluegrass band - Winners of the 2016 Telluride Bluegrass Festival Band Contest - started performing as a band in early 2014. The group embodies a unique combination of instrumental virtuosity and prolific songwriting talent impressing audiences with not only their cutting edge delivery, but also with an impressive catalog of fresh and original material. Collectively, Fireball Mail has an extensive resume of touring, and recording experience including appearances with such notable artists as Buddy Greene, Claire Lynch, Curtis Burch, and Ricky Skaggs.
 
The Band released their debut recording, "Bending the Rails" in June of 2016. With stacks of new, original material, Fireball Mail plans to share more music on the road and in the studio in 2018.
---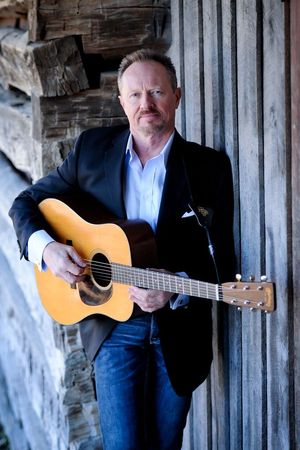 Brad Bulla - guitar, vocals

Brad Bulla was born and raised in Greensboro, North Carolina with an early exposure to bluegrass/acoustic music. All it took was attending one Doc  and Merle Watson concert as a young boy and he was hooked! After teaching himself to play on a pawn shop guitar and banjo, Brad began performing at festivals, fairs and concert venues, eventually picking his way to become Western Open Flatpick Guitar Champion, and runner up at the Indiana State Banjo Championship.

Brad formed a band and eventually performed in every state except Maine and Alaska, opening shows for some of Country and Bluegrass Music's biggest names including Merle Haggard, Restless Heart, Jim and Jesse McReynolds, Ray Price, Randy Travis, Charlie Pride, and Ricky Skaggs. Brad came to Nashville in 1999, established a Radio Promotions Company promoting artists such as Ricky Skaggs, The Del McCoury Band, and Blue Highway.

Along with performing with Fireball Mail, Brad operates Bulla Promotions - a promotion and management company based in Nashville, Tennessee.
---
Phil Easterbrook - dobro, banjo, vocals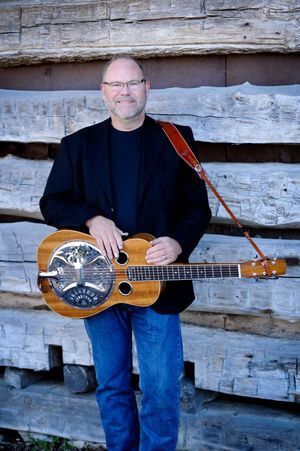 Multi-instrumentalist Phil Easterbrook began his journey into bluegrass music in Colorado Springs, Colorado. Phil has played banjo, guitar and resonator guitar in bluegrass bands since 1976. As a featured player in both "The Reasonable Band" with David Harvey and the "Heartland Band", based out of Colorado, Phil has performed at many national level events in the western region such as the Telluride Bluegrass Festival, Rocky Mountain Bluegrass Festival, the Kerrville Bluegrass Festival and the Rocky Grass Festival.

Phil relocated to the Huntsville, Alabama area in 1999 and started to get integrated into the local acoustic music scene. From 2002 through 2005, Phil toured, played banjo, guitar, and singing harmony as a member of the Claire Lynch Band.

Phil has also recently released two solo CD projects, Rainy Day Sessions and Acoustic Christmas, which feature Phil on all of the instruments and vocals.

Phil operates a project recording studio, Rocket City Roots in Huntsville, Alabama and specializes in acoustic music production.
---

 
David Harvey - mandolin, vocals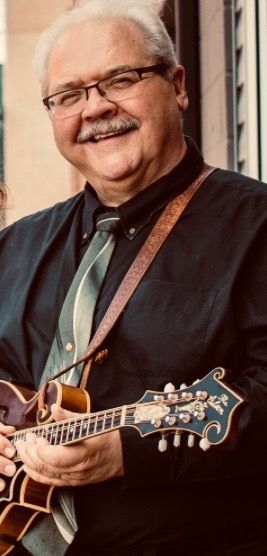 David Harvey is a Grammy nominated mandolinist, multi instrumentalists and singer who also has shinning careers as a producer and Gibson Master Luthier. David's touring and producing credits are a who's-who of artist. 
David grew up surrounded by the music of bluegrass pioneers Red Allen, Frank Wakefield, the Osborne Brothers and his father, mandolin great Dorsey Harvey. David took up the mandolin at age 11 and hit the road at 14, touring as a member of Red Allen and the Kentuckians! He soon added guitar and fiddle to his repertoire.
David helped form the popular Colorado based band The Reasonable Band In 1978 that included Phil Easterbrook. 
In 1985 David was recruited by Bluegrass great Larry Sparks. He spent nearly 5 years as a member of Sparks' band The Lonesome Ramblers and can be heard on "Gonna Be Movin'", "Live From The Road", and the now classic "Silver Reflections". September 2003 Larry Sparks brought David back to the studio to record "40" a project for Rebel Records that celebrated Sparks' 40th year in Bluegrass! 
In 1989 David and wife Jan formed the group Wild & Blue. During the band's 12 year run they were featured on The Grand Ole' Opry, preformed at The Ryman Auditorium, and recorded 5 projects that achieved some chart success including a #1 with "Come On In And Make Yourself At Home"! They were awarded Society For The Preservation Of Bluegrass Music In America's Best New Band In 1992!
David joined forces with Larry Cordle and helped reinvent The Lonesome Standard Time band. He is featured on the 2000 Grammy nominated and IBMA awarded "Murder On Music Row" recording.
October 2001 David left Lonesome Standard Time to form a band for life-long friend and songwriter, Harley Allen. David and Harley are featured together with Dierks Bentley on the Grammy winning, Country album of the year, "Livin', Lovin', Loosin'; Songs Of The Louvin Brothers!" on Universal South.
David's production credits include "Moody Bluegrass; A Nashville Tribute To The Moody Blues" on Rounder Records, and "Moody Bluegrass Two...Much Love". Star studded tributes to the music of the Moody Blues including Vince Gil, Ricky Skaggs, Alison Krauss, 5 of the original Moody Blues Band, Justin Hayward, John Lodge, Graeme Edge, Ray Thomas, Mike Pinder, and nearly 40 other Bluegrass and Country music stars! Additional recording credits include projects with Bryan Sutton, Claire Lynch, Gail Davies, Bobby Osborne and Curtis McPeak.
David is also a Master Luthier at Gibson Original Acoustic Instruments. He and his team are creating Gibson mandolins that are considered by many to be amongst the best in the company's 125 year history.
David Harvey is proud to be the newest member of Fireball Mail and is looking forward to this next step in his musical journey!
---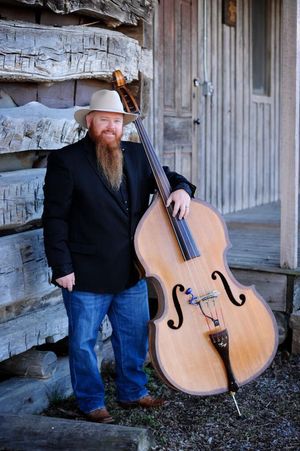 Joe Brown - bass

 
Joe Brown hails from Eva, Alabama has been a musician nearly all his life starting out on drums at the age of five, then moving to saxophone, and on to guitar. The bluegrass bug bit him when he played with his Dad's band filling the bass slot and frequently performing in their local church.

Joe drew his bluegrass inspiration from The Del McCoury Band and the influences of Tony Rice. He specifically credits Mike Bub, Todd Phillips, Barry Bales, and Roy Husky, Jr as his personal favorite masters of the upright bass. Joe has performed in numerous band configurations and shared the stage with Claire Lynch, Trey Hensley, and Jason Eskridge. Joe is quick to make the point that he is thrilled to be in the Fireball Mail Band and is enjoying a musical adventure beyond his wildest dreams.  
---
Tyler Andal - fiddle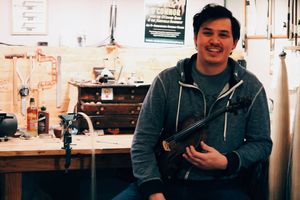 Tyler has been a professional touring fiddle player since 2000.  When it comes to creativity, rhythm, chopping, bluegrass and American folk music, Tyler is one of the main go-to fiddle players in Nashville. It's no wonder with three grandmaster traditional fiddle championships under his belt!
Tyler also is one of the hottest upcoming claw hammer banjo players of middle Tennessee.  Along with several state championships including Tennessee, Alabama, Kentucky, and Georgia, he is also the current and 3 time national claw hammer banjo champion.